Dave Smith
David has a very extensive ranching background. His experience comes from owning and managing a livestock grazing, farming and feeding/backgrounding business for 30 years in Eastern Montana.
Dave involves himself in his community and in 1992 was chosen to represent the Montana Jaycees in the outstanding young farmer program at the annual convention in Memphis Tennessee. Dave prides himself in good stewardship practices and in 1994 Smith Cattle Inc., (David's family) was given the environmental stewardship award from the National Cattleman Association for their effort in improving the environment.
As a long time Montana Stockgrowers member, Dave was the Marketing committee Chairman, as well as a Resource Advisory Council member to the Bureau of Land management. In addition, David served two terms as the Southeaster Montana Livestock Association President.
As a landowner representative on the Hunter Behavior Advisory Council, David worked with the Fish, Wildlife and Parks Department, which also went hand-in-hand with the Hunter Education program that he has been involved with as an instructor for 27 years.
With David's background second to none, he is excited to work with people in that business. Whether buying or selling, he will bring his honest, on the ground, in the trenches Montana perspective and his extensive 1st class experience.
With Dave and his wife owning investment properties, he has had personal experience in 1031 exchanges. Dave and Jody live in Miles City were they keep their fingers in with a small production farm, raising cattle and horses. They have 5 boys, 4 daughter-in-laws and 17 grandchildren.
Echo Jo Venn
Echo was raised in the beautiful mountains of Libby, Montana. Growing up in a fourth generation logging family, she spent a good part of her upbringing in the Rocky Mountain forests. Her interest in land and property began at a young age as her family was active in discussing property rights policy within the inland northwest.
Echo attended college at the University of Montana in Missoula and Cal Poly in San Luis Obispo. She received her Bachelor of Arts in Organizational Communications and a minor in Political Science in December of 2002. For the next 14 years she dedicated her working life to a non-profit educational organization that connected our rural, natural resource workers with our inner city teachers and youth, with a mission to create a bridge of understanding and respect for our culture and professions. Although she remains dedicated to this cause, she decided to pursue a career that didn't require as much travel while her three young children grew. Due to her genuine enjoyment of working with people and her prior experience, this has been a natural fit and she is grateful for each client that gives her the opportunity to work for them. She is also the new treasurer for Let Me Shine Preschool Board and volunteers within multiple local non-profits.
When she's not working real estate, teaching classes at Door 804, or event planning with Cattail Junction Styling, you can find her blissfully spending time with the people most precious to her - her husband Justin and her four children, Lute (12), Presley Jo (9), Kya (7), and Ayla (2). You will see them at various sports, youth rodeo, 4-H, and Girl Scouts events. They spend the rest of their family time taking care of their animals, riding horses, biking, playing board games, and having dance parties in the kitchen.
Vicki Beley
Vicki is a native Montanan, who has worked in agriculture her whole life. She and her family reside on their ranch in Dawson County Montana where they raise Red Angus cattle and registered Quarter Horses, as well as operate a trucking business.
Her family consists of three children who have always been involved in agriculture, and have been a major part of the family ranch.
Vicki was born at Kalispell Montana in the Flathead Valley and spent most of her childhood in Montana with the exception of a few years in Canada where her father ranched -- and they helped as missionaries.
After high school, she worked in several different states galloping race horses, riding dressage/hunter jumpers -- as well as cow horses, later returning to her home state of Montana where she met her husband and settled into a life of ranching, as well as raising and training horses.
Her interest in livestock (and the land they run on) has been a lifetime commitment and goal. The desire to help people and her passion for Montana sparked her interest in the real estate industry.
George Luther Jr.
George brings expertise on several fronts from ranches and farms to small town commercial properties and specialized properties and ownership rights which can be utilized to assist clients in their questions, searches, and consulting on real property interests and issues. George is licensed in the State of Montana.
George has been a real estate appraiser for over thirty years starting with the Federal Land Bank and Northwest Farm Credit Services (as both a credit officer and appraiser) and then establishing Luther Appraisal Services, Inc in October 1994. He is a Certified General Appraiser in the States of Montana, Wyoming, North Dakota, and South Dakota and holds the Accredited Rural Appraiser designation from the American Society of Farm Managers and Rural Appraisers. George has served on several national committees and in district/national and state offices and committees with the ASFMRA.
He was raised on ranching operations in Big Horn and Rosebud Counties graduating with a bachelor of science degree in Agricultural Education from Montana State University. George has served as a special master and receiver for state district courts and is a qualified expert witness in state and federal courts. In addition, he has experience working as part of a team on major energy greenfield projects in Montana and North Dakota
George serves as a member of the Montana Board of Real Estate Appraisers along with over a decade on the Citizen's Advisory Panel (CAP) for the Colstrip Electrical Generating Station, Citzen's Advisory Council (CAC) for FWP Region 7 and with the DNRC on wildland fires and other incidents. He has served in the past on the Miles City-Custer County Planning Board (as member and president), Miles City Zoning Commission (member and chair), and as a part paid firefighter/EMT with the Miles City Fire Department.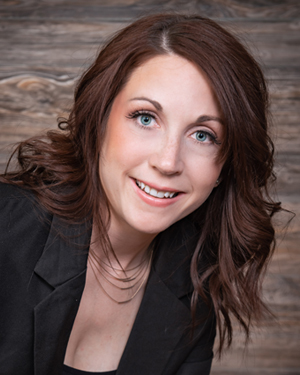 Heather Brownfield
Heather was born and raised in Montana, daughter of a 3rd generation ranching family. She continues this legacy with her husband Jay, raising 3 daughters of their own on a ranch near Hammond, MT. She has a love for this beautiful state and a deep understanding of the stewardship that is required of us to keep it that way.
That understanding is what has fueled the passion for her career in real estate and property management. Heather enjoys making her client's needs a priority and preserving the chapter each property has written in Montana's story. She seizes every opportunity to further her education in real estate and stay on top of the latest trends in our area and beyond.
In Heather's spare time, you will find her actively engaged with the local 4-H club, volunteering at the Powder River County Museum, putting the finishing touches on her latest investment property or out on a family boating and camping adventure! She loves helping her kids through their various sports and ag activities and is no stranger to all aspects of the ranching life.